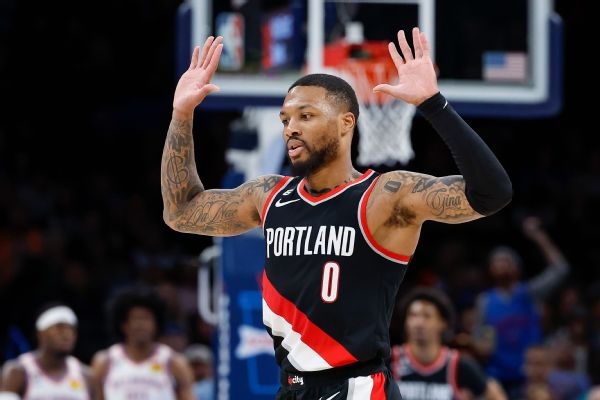 Portland Trail Blazers point guard Damian Lillard passed Clyde Drexler as the franchise's all-time leading scorer Monday night against the Oklahoma City Thunder.
Drexler had 18,040 points in 867 career games for Portland. Lillard surpassed that mark at 1:33 in the third quarter, with the first of two free throws that tied the game at 86.
Lillard was playing in his 730th career game with the Blazers. He made his debut with the team on Oct. 31, 2012, against the Lakers.
A week ago, Lillard matched a career high with 11 3s on 17 attempts. And on Saturday night he passed Jamal Crawford for eighth on the all-time NBA 3-pointers made list.